J.S. Dewes
The Last Watch Launch Event: J.S. Dewes in conversation with John Scalzi
I can't believe I'm saying this honestly but HERE WE GO:
I'm thrilled to announce my launch day event for The Last Watch! 🚀✨
I'll be in conversation with the amazing John Scalzi, hosted by my awesome local bookstore, A Room of One's Own!
Join us via Crowdcast on Tuesday, April 20 at 7:00pm CT
More details on additional events will be coming soon!!!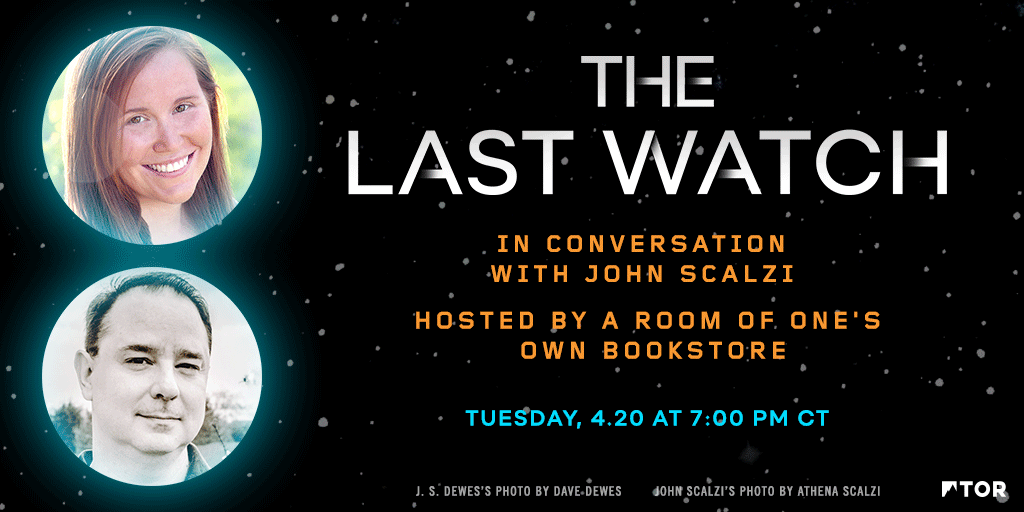 #jsdewes #thelastwatch #sciencefiction #scifi #sciencefictionbooks #scifinovel #sciencefictionnovel #scifibook #scifibooks #2021debuts #debutnovel #newreads #bookscomingsoon #bookstagrammers #bookish #whattoread #tbr #mustread #igreads #bookstagram #johnscalzi #aroomofonesown #authorevent #authorevents #bookevent #bookevents #supportlocalbookstores #bookstorelove #booklaunch #bookrelease